North Carolina is ready and poised to become a huge market for online sports betting. So far, the state has only offered retail sports betting at two tribal casino locations in the western part of the state. However, 2023 sees plenty of momentum for mobile sports betting in the Tar Heel state, ending with a massive legislative victory that will bring up to 12 mobile sports betting. As of June 14, 2023, Gov. Roy Cooper signed HB347 allowing mobile sports betting in North Carolina. So is sports betting legal in north carolina? Let's find out with bestsoccertips through the article below!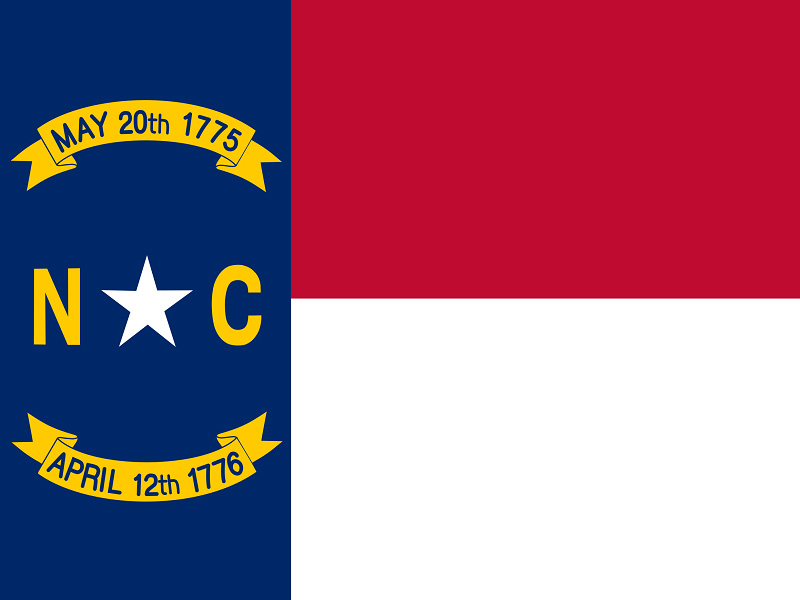 History of Sports Betting in North Carolina
North Carolina legalized retail sports betting at tribal casinos in 2019. The first retail sports betting lounges debuted in May 2021 at Harrah's Cherokee Casino Resort and Harrah's Cherokee Valley River. The third retail sportsbook opened for business at the Two Kings Casino, owned by the Catawba Nation in Kings Mountain – 35 miles west of Charlotte – in September 2022.
However, accessing these retail sports betting sites proved inconvenient for most sports enthusiasts in North Carolina. Consequently, legislative efforts to legalize online sports betting continue. The North Carolina House of Representatives passed a sports betting bill with a 64-45 vote in March 2023. The bill was then sent to the North Carolina Senate, where it received a 37-11 vote in favor of licensing online sports betting in June. Governor Cooper subsequently signed the bill into law. Sports bettors in the state can now anticipate the launch of legal online sports betting websites, expected as early as the beginning of 2024.
Is sports betting legal in north carolina?
Yes, sports betting in North Carolina at retail sports betting sites is legal. NC officially legalized sports betting on July 26, 2019, after Governor Roy Cooper signed S 154 into law. The legalization of online sports betting in North Carolina is also swiftly approaching as the recent governor signed HB 347 into law, with the state expected to launch online betting from January 8 to June 14, 2024.
Although sports betting was legalized early on, sports bettors in the Tar Heel State couldn't place their first sports bets until March 18, 2021, when the Eastern Band of Cherokee Indians officially launched online sports betting in North Carolina at their two tribal casinos.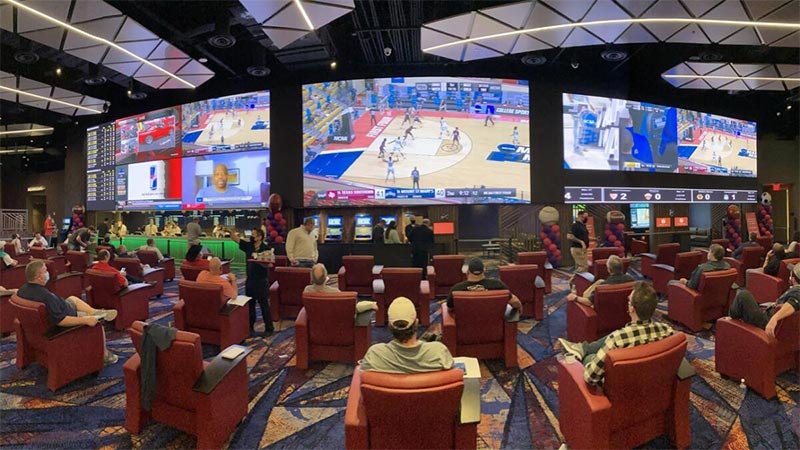 In January 2021, the Catawba Nation and Governor Roy Cooper entered into a controversial compact agreement, allowing the tribe to operate gambling at the Two Kings Casino per their plan, forecasting the eventual third retail location for sports bettors. On September 6, 2022, a retail sportsbook temporarily opened at the Two Kings Casino, just in time for the 2022 NFL season.
Betting in North Carolina Laws
The sports betting bill HB 347 was introduced by Representative Jason Saine to the North Carolina General Assembly on March 13, 2023, and was signed into law by Governor Roy Cooper on June 14, 2023, following back-and-forth exchanges between the Senate and the House where amendments had to be approved.
Ultimately, the bill allows for a maximum of 12 legal sportsbooks, with 8 retail sportsbooks at professional sports venues within the state. Each license carries a fee of $1 million over 5 years, along with an 18% tax.
Lawmakers in the Senate also decided to prohibit operators from deducting promotional credits from sports betting revenue.
Partnerships with eight sports betting venues in North Carolina will allow various operators the opportunity to compete for licenses, including venues like NFL stadiums, NBA arenas, and NHL arenas, PGA courses, and NASCAR racetracks.
Online sportsbooks in North Carolina could receive $6.8 billion in wagers by the second year of legalized sports betting operations. This could generate $610.7 million in sports betting revenue for the state.
How to bet on sports in North Carolina when legalized
After learning about is betting legal in north carolina? Players can refer to how to play betting in North Carolina as follows:
Step 1: Choose a Sportsbook
The list of approved operators beyond Caesars Sportsbook is not yet finalized. However, it's hoped that more prominent players in the industry will secure their spot at the North Carolina sports betting table when mobile sports betting launches in 2024.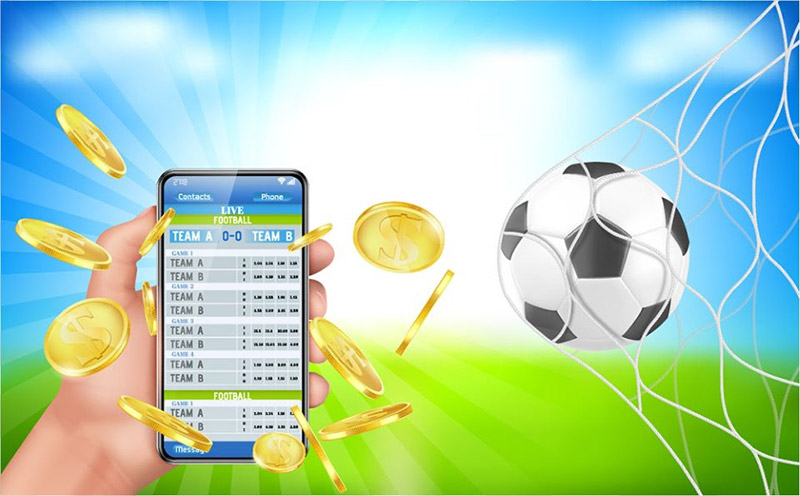 Researching each feature and reading sportsbook reviews is crucial. You'll want to identify which North Carolina sports betting website best suits your sports betting needs.
Step 2: Register Online
The final commitment will involve remote registration, meaning North Carolina sports bettors will have the ability to register with NC sportsbooks from anywhere within the state. All users will need to share their personal information, and identity verification will be required.
Step 3: Claim Bonuses
Sports bettors will have plenty of best sports betting promotions in North Carolina to choose from when online sports betting launches in the state. The most popular sports betting signup bonus, including second-chance bets, no-deposit bonuses, and match deposit bonuses, will be deployed early.
Step 4: Fund Your Account
Adding real money to your account before making any wagers is necessary.
Managed North Carolina sports betting websites will accept a variety of the best sports betting deposit and withdrawal methods. Credit cards, debit cards, ACH transfers, prepaid cards, and digital payment methods like PayPal are all common in states with legal online betting.
Step 5: Choose Your Bet Types
North Carolina sports bettors can expect to find the following common bet types when legal online sports betting emerges: moneylines, totals (over/under), point spreads, parlays, teasers, futures, and live betting.
Step 6: Start Betting
While currently only three direct options exist, new venues seem to be arriving fairly soon. We always advise players to consult the betting lines and compare odds before placing bets. North Carolina sports betting websites won't offer identical betting opportunities, so assessment is crucial.
Step 7: Withdraw Funds
The speed at which you gain access to your sports betting winnings is crucial. Review the sportsbook's terms and conditions and read third-party reviews to assess their responsiveness. Depending on the sportsbook or withdrawal method, transaction fees might be incurred.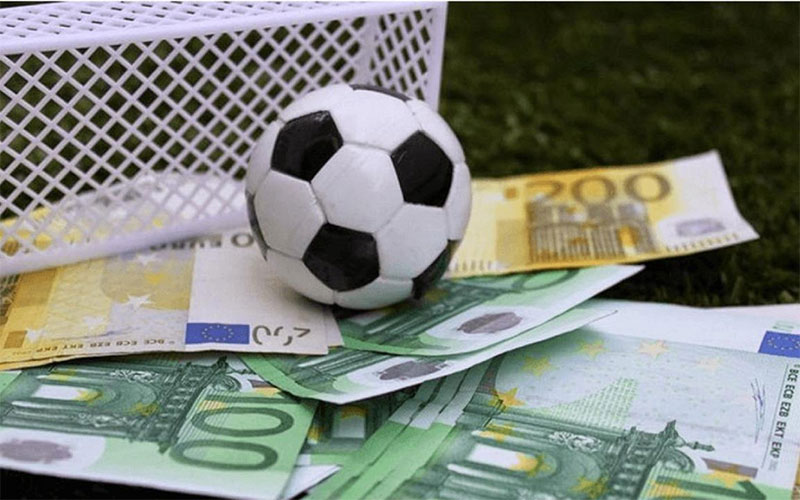 So above are 7 steps: How to bet on sports in North Carolina when legalized is extremely simple that players can refer to before participating to play at any bookmaker.
FAQs North Carolina Sports Betting
Is sports betting legal in North Carolina?
Yes, sports betting is legal in North Carolina with some notes. Sports betting is currently limited to three tribal casinos in the state: Harrah's Cherokee Casino Resort, Harrah's Cherokee Valley River Casino & Hotel, and the temporary Two Kings Casino in Kings Mountain.
How can you place sports bets in North Carolina?
Currently, retail sports betting is the only option in the state. Bettors can visit the sports betting lounges located at one of the three tribal casinos in NC. There are no legal online sports betting websites in North Carolina at this time, but that's expected to change soon with the signing of HB 347.
Can you bet on sports online in North Carolina?
No. However, Governor Cooper recently signed House Bill 347 to legalize mobile sports betting in North Carolina as early as January 8, 2024.
Can you bet on horse racing legally in North Carolina?
Yes. Pari-mutuel betting and fixed-odds betting are available only at tribal lands in North Carolina.
Do you have to be a resident of North Carolina to bet on sports?
No, but sports betting is tightly restricted in North Carolina. You have to do so at one of the three retail locations until legal online sports betting becomes effective, expected to occur between January 8 and June 14, 2024.
Who regulates legal sports betting in North Carolina?
The Eastern Band of Cherokee Indians Gaming Commission is responsible for overseeing all gambling activities on the Cherokee lands. The North Carolina Education Lottery Commission has limited oversight over tribal gambling activities to ensure compliance with compact provisions.
What is the minimum age to bet in North Carolina?
The minimum age to legally place bets on sports and casino games in North Carolina is 21. If you're 18, you can place bets on the state's lottery.
Conclude
Here's the information about is sports betting legal in North Carolina? which we share with readers. While you may want to look elsewhere for the meantime, we advise you not to risk your money and waste your time with unregulated sportsbooks operating illegally. Save your bank account for legal sports betting sites in North Carolina. I wish you every success!
See also: Is sports betting legal in North Dakota: Right or wrong with the law?