Handball is unique among betting sports, as it manages to combine elements of football, basketball and ice hockey, into a fast-paced sport and scores many points in the game. In this how to bet on handball guide at the bookmaker, bestsoccertips will reveal interesting betting strategies suitable for the game of handball that make it possible to start betting on this exciting sport right away.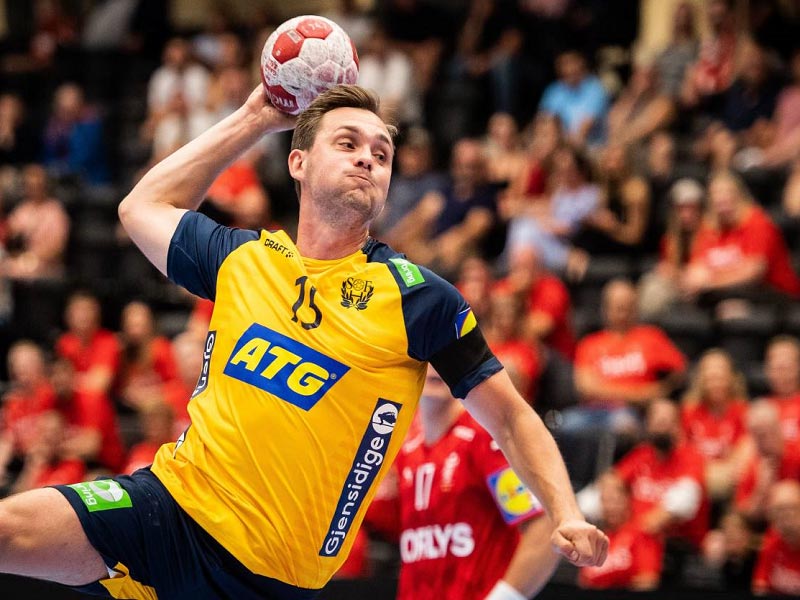 What is Handball Betting?
Handball betting, also known as handball wagering, is an engaging sports betting activity that combines elements of soccer, basketball, and a touch of water polo. The match is played between two teams, each consisting of 7 players – 1 goalkeeper and 6 outfield players.
The primary objective for each team is to throw the ball into the opponent's goal. At the end of the match, the team with more goals is declared the winner. A handball game is typically divided into two halves, each lasting 30 minutes.
If the scores are tied after the two halves, the match proceeds to an overtime phase consisting of two extra halves, each lasting 5 minutes. If the two teams remain level after the overtime periods, a penalty shootout will determine the overall winner, similar to soccer.
Handball betting offers enthusiasts the opportunity to wager on various aspects of the match, including match outcomes, goal totals, player performances, and more. This sport's fast-paced nature and the combination of skills from different sports make handball betting an exciting option for sports enthusiasts looking for a unique and thrilling betting experience.
Handball betting strategy rules
An important factor that distinguishes handball from other sports is the rules regarding holding and throwing the ball. If you are considering engaging in handball betting, pay attention to the following points: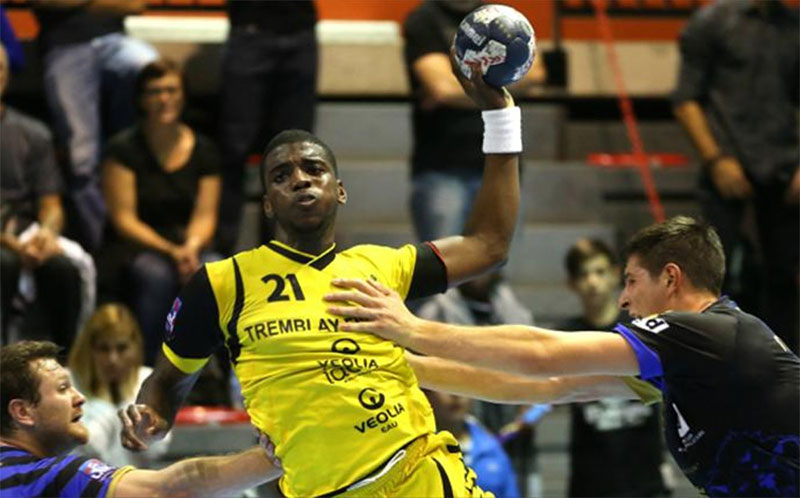 Do not hold the ball for more than 3 seconds, nor move more than 3 steps while holding the ball. This is one of the core rules that every player needs to follow.
Players can use the ball to pass to teammates, but are not allowed to steal the ball from the opponent's hands. Moreover, they are not allowed to jump on people or push opponents to block the ball.
If a team violates the rules, the fouling team will be penalized a free throw. The referee has the authority to take the ball back and hand it over to the opposing team if the player holds the ball for too long.
The player has the right to use his forearm or arm to block the ball. However, pay attention that they need to stand in front of them, not behind the opponent's back, to block the ball.
A special feature in handball is that the substituted player can still return to the field and continue playing.
Handball requires perfect coordination between players to block and score goals against opponents. Therefore, each player needs to have good endurance. Gamers can rely on this factor to choose a reasonable team to bet on. Every match, every bet, is a battle of strategy and strength.
How to bet on handball online at the bookmaker
To participate in exciting handball betting matches, players need to follow the instructions outlined below: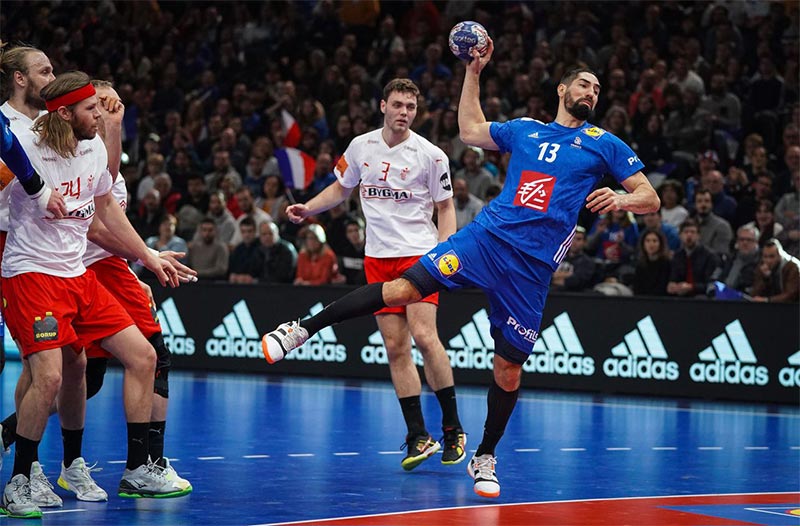 Step 1: Choose a reputable sportsbook
Firstly, you need to select a reputable sportsbook for placing handball bets online. Thoroughly research their credibility, operating history, and reviews from other players. Ensure that the sportsbook offers a variety of handball betting options and supports languages you understand.
Step 2: Register an account
After choosing a sportsbook, you should proceed to register an account. Visit the sportsbook's website and locate the "Sign Up" or "Log In" button. Enter the required personal information, including your name, date of birth, and email address. Next, set a secure password to ensure the confidentiality of your information.
Step 3: Deposit funds into your account
Upon successful registration, you need to deposit funds into your account to start placing handball bets. Access the "Deposit" or "Add Funds" section and follow the instructions to select a suitable deposit method, such as bank transfer, credit card, or e-wallet. Enter the desired amount to deposit and confirm the transaction.
Step 4: Choose bet type and event
With funds in your account, you can now choose the type of handball bet and the event you want to wager on. Access the sportsbook's website and navigate to the "Handball" or "Sports" section to view ongoing events. Select the event you wish to bet on and enter the betting amount in the appropriate field.
Step 5: Confirm and place the bet
Finally, carefully review the betting information and confirm the transaction. Ensure that you have selected the correct bet type, event, and betting amount. Click the "Place Bet" or "Confirm" button to complete the process of placing your handball bet online with the sportsbook.
Handball Betting Strategy and Tips
While no outcome is certain, you can make informed choices by using an efficient handball betting strategy. Different punters will have different goals, from lifelong fans with in-depth knowledge to wild carders chasing high odds. Here are some top strategies to consider when placing a wager.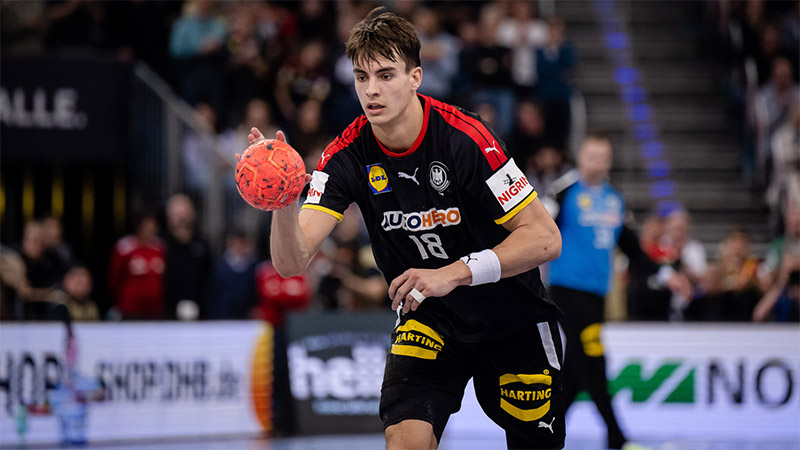 Look Out For The Best Available Odds
Comparing handball odds is always savvy play and opting for the best possible handball odds is the most important strategy. Competitive odds deliver higher earnings when you place a winning bet. Some bookies provide more lucrative odds for the exact same wager. On this note, you should ideally be looking for prices that you believe are wrong. If you know a team has a 50% chance of winning but the bookmaker has its odds at 11/8, that is a value bet to take.
Take Advantage of Sure Bets
Sure bets are your golden tickets. This is when you cover all available outcomes for an event without losing money. While no single bookmaker can deliver this strategy, it works by comparing and placing bets across different sportsbooks. The result is a known return. The margins are usually low with sure bets and you need to use comparison tools, like Oddspedia, to discover the best odds for each wager.
Follow Handball Tipsters and Their Expert Predictions
Tipsters hold unparalleled knowledge of the game, from historic stats to current nuances like injuries or momentum. This is useful for casual viewers that haven't been able to catch every EHF Champions League match. This knowledge is free and widely available. You can also follow the public consensus to discover what other people are betting on – a likely indicator of where things will be heading.
Take The Small Wins and Profits
The safest and most sensible advice for pundits is to take the small wins and profits. While the big wins feel euphoric, they always involve high risk. It's much more viable to make money on small, frequent bets that have low to middling odds. This minimises your handball losses in the long run. If you're new to handball betting, this is even more recommended as it gives you knowledge of the betting process to build confidence. You can always throw informed, high-risk bets in there from time to time by mitigating losses with safe bets.
Conclude
How to bet on handball is quite similar to betting on football and other sports. If the bettor has experience in football betting, they will quickly grasp how to play handball bets. If you find this sport interesting and want to play. Register now for a betting account at reputable bookmakers and find your luck today. I wish you every success!
See also: Top 5 best tennis predictions site in the world today