For starters, baseball is one of the only professional sports played on the summer sports calendar — which runs from late spring to postseason in October. During that time, the schedule was stacked up every day with teams playing up to 6 or 7 games a week. Similar to other sports betting, MLB betting guide also have many "difficult" points for inexperienced people. Don't worry, bestsoccertips.com tell you how to bet baseball effectively in this article!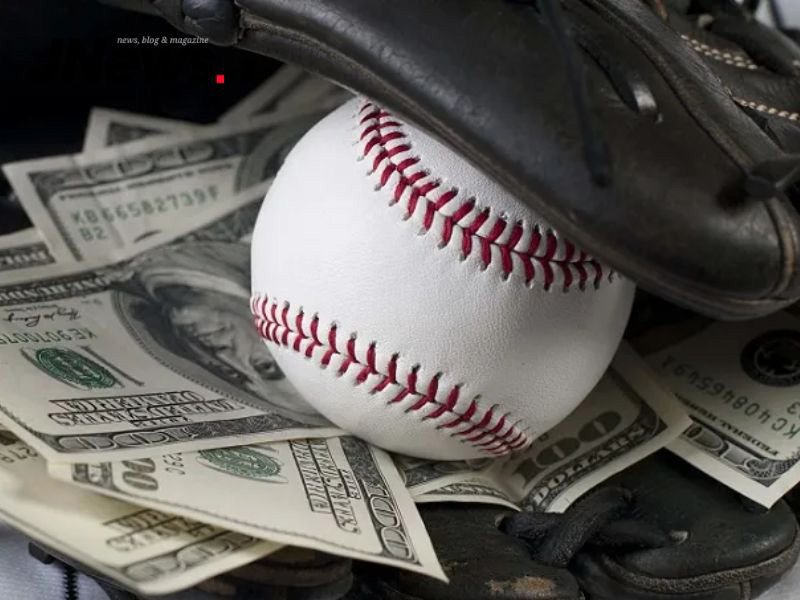 What is MLB betting?
Betting on MLB (Major League Baseball) involves placing money on matches and events related to the premier professional baseball league in the United States and Canada, known as Major League Baseball. MLB comprises top baseball teams from both nations and is one of the most famous and popular sports leagues in the United States and worldwide.
MLB betting can encompass wagering on the outcomes of matches, scores, the number of home runs, instances of errors, and various other factors within each game. Players can place bets prior to the match or during the course of the game.
MLB betting is a part of sports betting activities, allowing participants to engage and add excitement to the experience of following and cheering for baseball matches.
Types of bets in MLB betting
In MLB betting (Major League Baseball), there are various types of wagers that players can engage in. Below are some common types of wagers in MLB betting: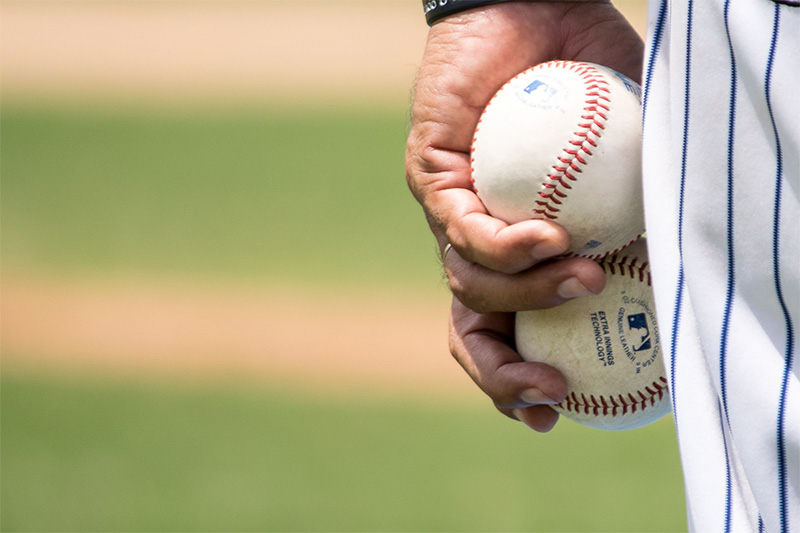 Moneyline Betting: This is the most common type of wager in MLB. Players place bets on the team they believe will win the match. This type of bet solely focuses on the final outcome of the game, disregarding the winning margin. Depending on the strength difference between teams, the odds will vary for each team.
Run Line Betting: Handicap betting involves placing a wager with a virtual number of points that the team needs to achieve or avoid. This evens out the win-loss likelihood between the two teams. For instance, if the weaker team is given a +1.5 run handicap, they need to win or lose by less than 1.5 runs for the player's bet to win.
Over/Under Betting: This type of wager relates to the total number of runs scored by both teams in a match. Players bet on whether the total score will be higher (Over) or lower (Under) a specific number set by the bookmaker.
Correct Score Betting: Players predict the exact final score of the game. This type of wager is quite challenging and requires luck.
Home Run Betting: Players place bets on the number of home runs that will be hit in a match or whether a specific player will hit a home run during the game.
Player Props Betting: Betting on specific events involving players, such as the number of safe hits, strikeouts, or any other individual events.
In-Play Betting: In-play betting allows players to place wagers while the game is ongoing. The odds will adjust based on the changing dynamics of the match.
Parlay Betting: Players combine multiple bets into a single wager. All bets must win for the player to win this type of bet.
4 how to bet on MLB games
Parlay Betting
Parlay betting involves combining two or more baseball bets into a single wager. Parlays can include moneyline bets, run line bets, and over/under bets. The more bets added to a parlay, the higher the potential winnings, but the higher the risk.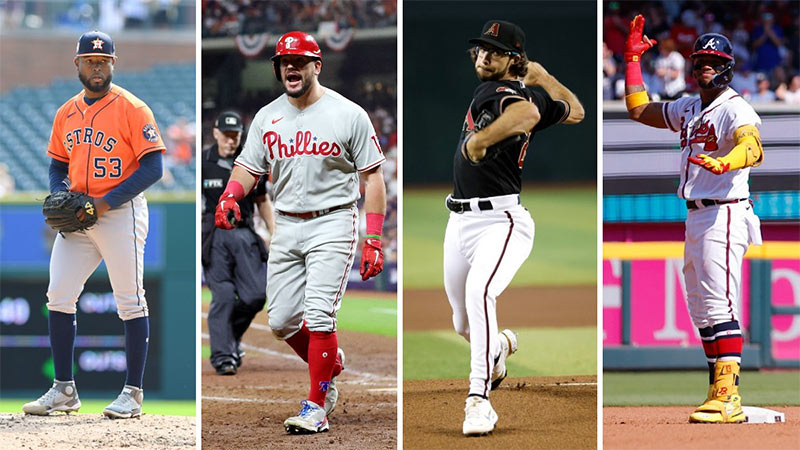 To receive a payout in MLB parlay betting, all the selected bets must win. Even if just one of the bets associated with the parlay loses, the entire parlay bet is considered a loss.
First Five Innings Betting
Placing a bet on the first five innings in baseball is similar to moneyline, run line, or over/under betting for a full game. However, bets are categorized based on the results of the first five innings of the match.
Betting on the first five innings is a great way to gain insight from the starting pitchers and avoid late-game collapses caused by bullpen performance.
Prop Betting
MLB prop bets are made by placing wagers on teams and players instead of betting on the final score. Odds can be based on team performances, such as the total number of runs or hits in the game, as well as player performance against pitchers and hitters. Prop betting can offer an interesting alternative to traditional betting options.
Future Betting
MLB future bets are odds based on long-term markets, such as odds to win the World Series, division titles, or ultimate champions. This form of betting revolves around the total season wins and player accolades like MVP and Cy Young awards.
Most MLB future odds open up for players to bet on during the season and remain valid throughout the year. Outcomes are adjusted based on changes, injuries, and betting activity until the market closes with the result determined.
MLB betting guide at W88 bookmaker
Here is a guide on how to participate in MLB betting at the online bookmaker W88:
Step 1: Register an Account
Access the official website of W88 and sign up to create an account if you don't already have one. Fill in the required personal information.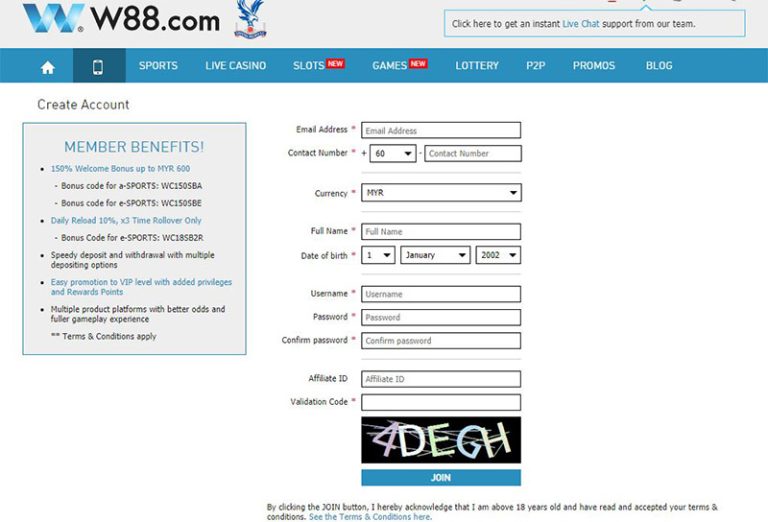 Step 2: Deposit Funds into Your Account
After registering an account, log in to your W88 account and select the "Deposit" or "Add Funds" section. W88 supports various payment methods such as bank transfers, credit cards, e-wallets, and more. Choose your preferred method and proceed with the deposit.
Step 3: Find MLB Events
On the main interface of W88, locate the "Sports" section and select "Baseball." You will find a list of ongoing and upcoming MLB matches and events.
Step 4: Choose Bet Type
Select an MLB match you want to bet on. W88 offers various bet types including pre-match bets, in-play bets, handicaps, correct score odds, and many others. Choose the type of bet you're interested in.
Step 5: Confirm Your Bet
Choose your betting option and the amount you want to wager. Review your bet details and confirm.
Step 6: Monitor the Match
Follow the match and track your bet's progress throughout the game. W88 often provides live updates and match statistics for you to monitor.
Step 7: Withdraw Winnings
If your bet is successful, you can withdraw your winnings from your betting account to your bank account or e-wallet.
Experience in Best MLB Betting Strategy
Below are the details of some specific tips to improve your MLB betting outcomes: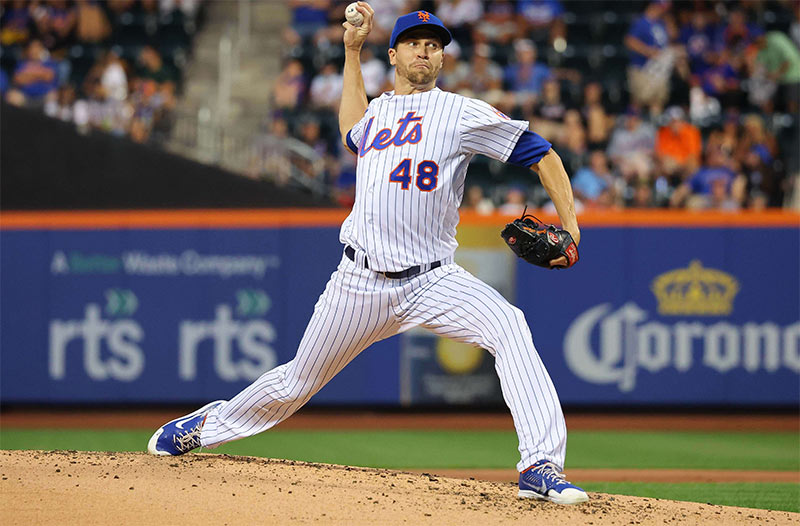 Thorough Research: Research is the most crucial factor. Keep track of statistics, information about teams, players, injury statuses, and head-to-head history. Understand the form of teams and players before placing bets.
Monitor Statistics: Statistics are useful tools to assess the strength of teams and players. Monitor indicators such as batting average, pitching performance, on-base percentage, and other metrics.
Consider the Venue: The venue can significantly impact the match outcome. Some stadiums are smaller or larger, affecting scoring. Take into account the venue's influence when placing bets.
Analyze Starting Lineups: Starting lineups have a significant impact on match outcomes. Evaluate players' form and track record before placing bets.
Avoid Overloading Bets: Avoid placing bets on too many matches at once. Focus on matches with better information and understanding.
Use Parlay Bets Cautiously: Parlay bets combine multiple bets into a single ticket. However, these bets come with higher risks as all bets need to win for the parlay to succeed. Use parlay bets cautiously.
Monitor Injury Updates: Injuries can significantly affect team performance. Keep track of player injury information and whether they will participate in the match.
Consider Player Rest Days: Some teams often allow players to rest during less important matches. If a team isn't using their strongest lineup, they may not achieve favorable results.
Follow Betting Trends: Monitor changes in odds before and during matches. These shifts can indicate changes in player and bookmaker thinking.
Choose Reputable Bookmakers: Select reputable and reliable bookmakers to ensure fair results and easy withdrawal of winnings.
Conclude
In short, MLB league betting requires an understanding of the rules of the game, market analysis, and the factors that affect game outcomes. To participate in MLB betting intelligently, players need to consider factors such as team performance, player performance, weather forecasts, and even psychological factors. Hopefully, through the article "MLB betting guide" can provide an information system and guide for readers on how to participate in betting in Major League Baseball matches. Thank you for following our article!
See also: Top 5 baseball betting forums: Discuss, Share, Predict